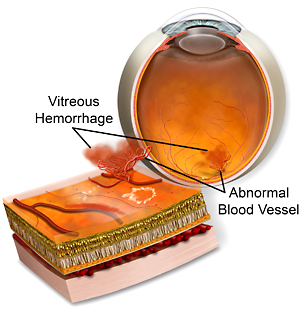 Diabetik retinopati nedir?
---
Diabetic retinopathy is a complication of diabetes and a leading cause of blindness. It occurs when diabetes damages the tiny blood vessels inside the light-sensitive tissue at the back of the eye.
---
---
Makuler Dejenerasyon
---
Macular degeneration is a term that includes a variety of eye diseases that affect your central vision. Age-related macular degeneration ( AMD ) is the most common form of macular degeneration.
---
Maküler Delik
---
Idiopathic macular hole is a condition whereby a "stretch" hole is created in the center of the macula causing decreased vision and distortion.
---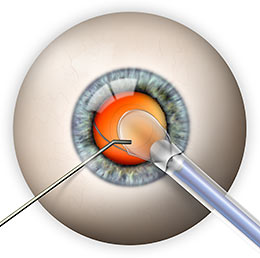 Katarakt Cerrahisi
---
Görme kaybı, araç kullanma, okuma, TV izleme gibi günlük aktivitelerde sorun oluşturmaya başlamış ise kataraktın alınması gerekir.
---
Glokom: Hakkında bilmeniz gerekenler
---
Glaucoma is a group of diseases that can damage the eye's optic nerve and result in vision loss and blindness. However, with early treatment, you can often protect your eyes against serious vision loss.
---
Işık Çakmları ve Yüzen Cisimler
---
Most of the eye's interior is filled with vitreous, a gel-like substance that is very thick when we are young. There are millions of fine fibers intertwined within the vitreous that are attached to the surface of the retina, which lines the inside of the eye.
---
Retina Ven Dal Oklüzyonu
---
This entity is basically a partial vein occlusion, yet the visual prognosis is better than a central retinal vein occlusion (CRVO). Only a portion or "branch" of the retinal vascular "tree" becomes involved
---
---
Santral Seröz Retinopati
---
Santral Seröz Retinopati (kısaca SSR), retina katmanları arasında tekrarlayan sıvı birikimi durumudur. Genellikle 25-45 yaşındaki erkeklerde görülür
---
---
Retina Dekolmanı
---
Retina yırtığı görmenin tamamen kaybına neden olabilir. Retina, gözün iç kısmındaki ışığa duyarlı olan tabakadır. Retinal yırtık ve ya delik genellikle retina dekolmanına yol açabilmektedir.
---
Retinal Arter Oklüzyonu
---
Central retinal artery occlusions (CRAO) and branch retinal artery occlusions (BRAO) occur more commonly in patients with significant coronary and systemic vascular disease,
---
---
Santral Retinal Ven Oklüzyonu
---
Central retinal vein occlusions may occur in perfectly normal individuals. While there is a higher incidence in patients with hypertension and diabetes,
---
---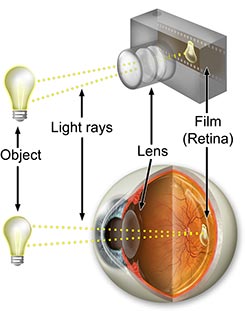 Göz Anatomisi
---
The eye functions much like a camera. Suppose you are going to take a picture of your spouse. Light rays bounce off your spouse.
---